The 2022 Writing Challenge
I've never been great at small talk, especially if it involves the dreaded "what do you do?" question. I've never been able to answer that in a way that captures my work. In fact, one of my favourite things to happen is when a friendship can begin with me reading some of their writing and them reading some of mine. We've both experienced each other's work so no one has to try to describe what they do and we can skip the small talk and go straight to the real conversations we know we're both interested in.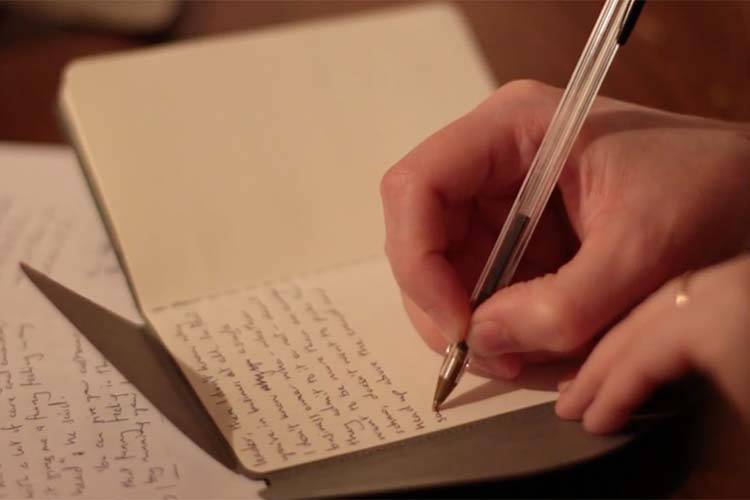 I sometimes stop and marvel at how something as simple as sharing my writing in the form of emails and posts online has opened up so many opportunities and relationships all over the world. The internet is kind of magic in that respect; I shudder to think what job I might have ended up in were it not for the internet. I never set out to be a writer, you see, I stumbled into it as I tried to make my way around the world of online marketing.
More and more I noticed how much I enjoyed spending the afternoon writing in the pub and was grateful I could legitimately call it work because it was for my marketing. Over time, I stopped thinking of that writing as the marketing and instead realised it was the work more than anything else.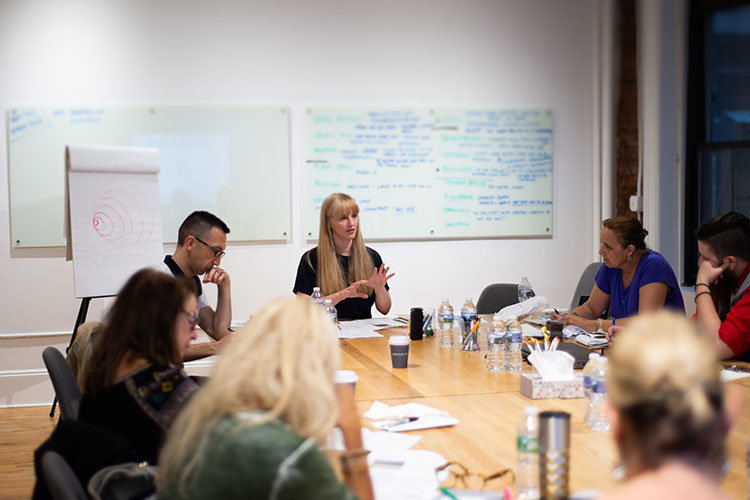 This month I'm wrapping up the most recent cohort of my Tell Your Story program. In the past 8 weeks or so I spent countess hours on Zoom with this amazing group of people in England, Scotland, New Zealand, Colombia, Canada and all across the US from New Jersey to Alaska and every timezone in between. Every month I speak to consulting clients across the world from my spare room in South East London. And still, I'm writing to you from a quiet corner of my local pub.
Work and business can seem complex and complicated sometimes but when I stop and take a deep breath I remember, it can be very simple at its essence, for me at least. The thing that has driven my work for years is the simple act of writing and sharing that writing publicly.
The Only Thing That Matters
I remind myself of that when I marvel at the magic of the internet. It's not just the internet that has enabled me to build my audience and do my work. It's writing. Writing is the real magical thing. I like Stephen King's description of writing as "an act of telepathy" when the reader reads the writer's words. He says, "I never opened my mouth and you never opened yours. We are not even in the same year together, let alone the same room… except we are together. We are close. We're having a meeting of the minds."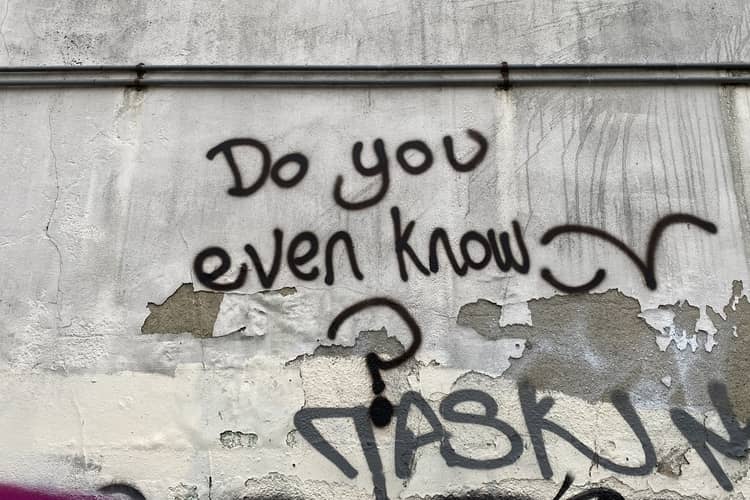 I wrangled for a while with the conundrum of whether I should call myself a writer. Whether I was "allowed" to call myself that. But I've long since stopped worrying about it. The only thing that matters to the is that I keep writing. I'm not concerned about what I should call myself.
The thing I'm most sure of is that my writing is the best explanation of what I do and what my work is all about. There will never be a job title or clever elevator pitch that captures it and that's okay. I repeatedly see people sharing my writing as a way of introducing someone new to my work and I'm more than happy with that.
No Evolution Without Writing
My work has evolved and changed over the past decade but the one thing that has remained consistent is writing. In fact, in many ways I believe the work was able to evolve because of the writing. It's how I think.
A client once told me I was like an archaeologist, helping him dig through his story and carefully dust off the artefacts of significance to make sense of what had gone before. It was funny to hear it because that's kind of how I think about writing and what it does for me.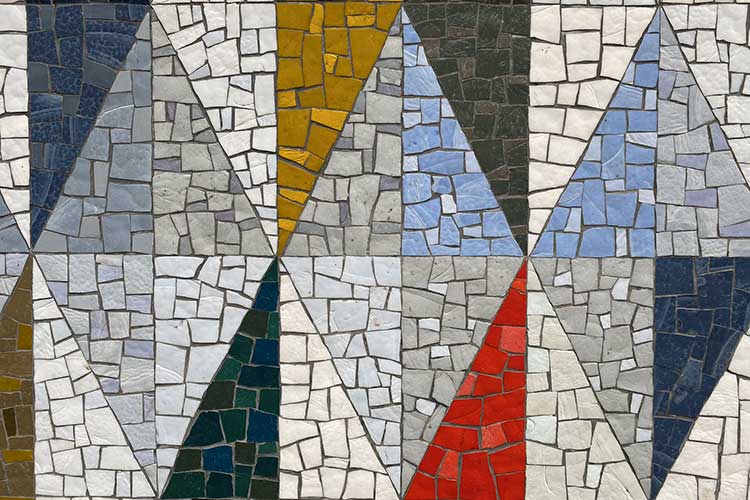 Writing is the work of excavation. It's a sense-making process. I have all of this stuff swirling round in my head but it's as yet unarticulated. Without the excavation that writing brings I don't know what I think or what I know. Without that excavation the potential in my work and my business remains untapped. When I write consistently something seemingly magical happens. Stories emerge, ideas take shape, new work is born.
Over the past seven years I've made a ritual of beginning my year with a four-week writing series. It sets the tone for my year. It's the perfect container for new ideas and has become the backbone of my business in many ways. I don't worry about the specifics of what I'm going to create over the coming year because I know as long as I engage with the writing challenge, there will be plenty of raw material to work with.
A Ritual to be Shared
For the fifth year running I'm not only starting the year with a four-week writing series, I'm asking you to join me in the challenge.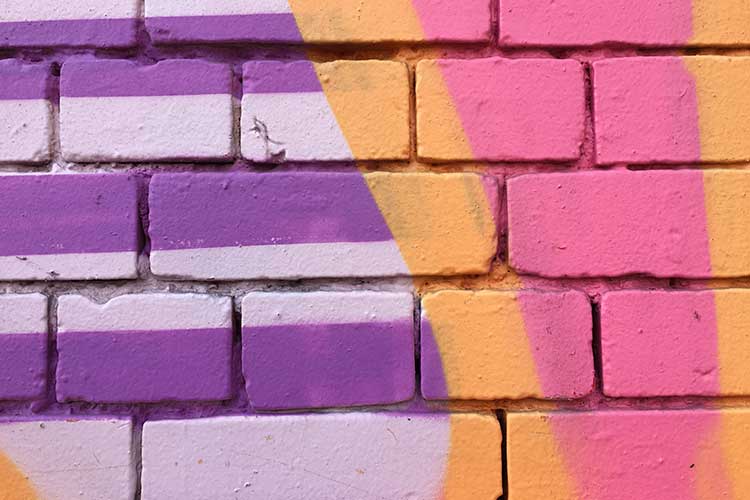 Writing – and publishing – every weekday for four weeks is an intense process but it is rich and transformative. It's the best way I know to unearth the gemstones in your work and your thinking. The writing challenge and daily prompts will force you to articulate your deeper ruminations. It's a way to go from an amorphous cloud of thoughts and ideas to something tangible and communicable.
Over the past few months previous participants of the Writing Challenge have been asking, "Are you doing a writing challenge in January? Do you have a start date I can put in my calendar?" They are getting ready. Some are excited about the burst of momentum it will give them again. Others have half-formed thoughts swimming around their head that they know will become concrete by the end of the four weeks of writing.
The 2022 Writing Challenge, starting on February 4th, will focus on the theme of letters and written correspondence, with the prompts designed to reveal significant moments or turning points in your life and how they have shaped your identity and work.
I've always had a bit of an obsession with letters, but I've been thinking about them even more since the onset of the pandemic. The way we communicate in writing is different to conversation. The way we experience something that comes through our letter box is unique. I've been thinking more and more about how engaging in give and take written correpsondence is a way of being known and of knowing another, that most human ache.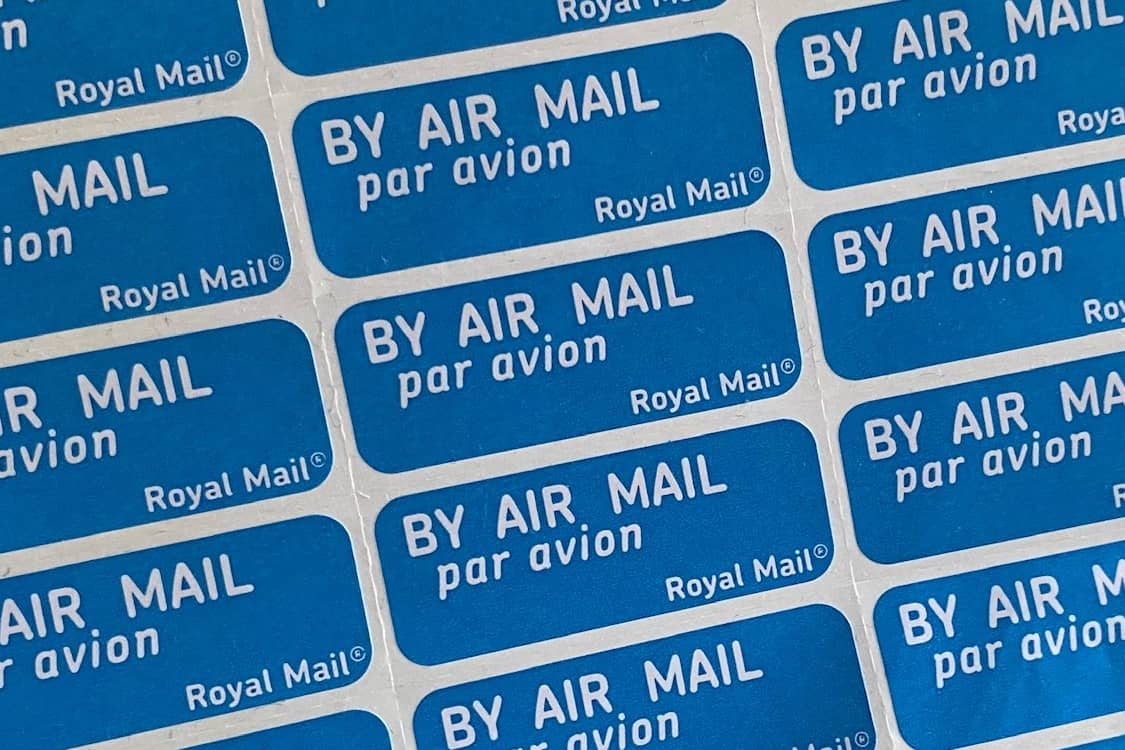 For the purposes of this writing challenge I'll be using the broadest interpretation of the word 'letter'. Everything from actual letters and handwritten notes to emails, text messages, Whatsapp messages, pager messages, scrappy notes, slips, etc. Any kind of written communication is up for grabs.
Our lives are punctuated by these written correspondences, most of which are humdrum, but some of which are pivotal.
When we look at our life and the origin story of our work and curiosities through a fresh filter, we shine a light on new areas and our understanding of our selves and our work can't help but deepen. I've found that letters and written correspondence is a fascinating and revealing lens to view our story through.
The prompts in the 2022 Writing Challenge will lead you through four weeks of discovery and help you reveal new insights about your story and your work. I'll also be kicking the whole thing off with a masterclass about my writing challenge approach and I'll talk more about our relationship to letters and written correspondence.
The Writing Challenge is an opportunity for you to widen your audience, deepen your connection with them, and add to your body of work in a very tangible way. But it is also a sense-making exercise. The whole process will help you make sense of what your work is about, what's truly unique about it, and what it is precisely that you're trying to say.
This year's Writing Challenge is about going deeper into the words that have shaped you and deeper into the core of your work. My hope for you as a Writing Challenge participant is that you end up writing pieces only you could write.
Introducing The 2022 Writing Challenge
I'm inviting you to join me in a four-week writing challenge starting on Friday 4th February 2022. Here's how the challenge works:
Every weekday for four weeks (we'll have weekends off) I will guide you through the writing challenge. I'll send you a writing prompt each morning directing you on what to write about. I'll join you in the challenge and will write a piece each day that serves as an example of the prompt in action. You can publish your daily pieces on your blog, to your email list or online followers, or you may choose to use them as part of your marketing funnel.
The daily writing prompts I'll send you are designed to uncover the significance of written correspondence in the formation of your identity and work. The prompts are informed by the process I use to uncover the unique traits of someone's story and work. Each prompt is designed to shed light on a pattern in your work or history that may not have been visible to you before. By the end of the 21 days of prompts you will have explored your work and story through a entirely new lens, and previously undiscovered patterns and gems in your work will likely have emerged. Your audience will also feel like they have a really good sense of who you are and why you are uniquely placed to tackle the work and topics you do.
You will be encouraged to choose a topic or theme that you would like to explore with your writing. That topic doesn't have to be specific to your work, it just has to be something you're curious about and want to explore at a deeper level. It can be directly related to your work or completely unrelated. Themes I have explored in past writing challenges include uncertainty, place, self-disclosure, story, gentleness, and cultural forces.
---
When you register for the Writing Challenge you'll also get an annual membership of the Be Yourself Community (if you're not already a member). With your membership you'll get access to the private Be Yourself Community group on Facebook where you can talk to other members who are taking part in the writing challenge as well as ask me any questions you have as you go through the challenge. The Be Yourself Community is filled with insightful and generous people who are committed to putting their real self into their work and are openly sharing their journey in the private Facebook group.
---
A key part of the Writing Challenge is not just writing something each day but actually having people read it. To get the most value out of the writing challenge you need to have some skin in the game. Having readers makes it real. So whether or not you choose to share your daily writings with your audience, I encourage you to share them in the private Be Yourself Community Facebook Group. In the group we can read each other's writing, learn from each other and offer feedback and help.
---
The value in this Writing Challenge is in actually doing the writing. To give you an extra incentive you'll get a 20-minute call with me if you complete the challenge. If you write each day and also share in the private members Facebook group you'll get a 20-minute call with me where I'll critique a piece of your daily writing and answer any questions you have.
If you commit to the Be Yourself Writing Challenge then at the end of the four weeks you'll be amazed at what you've written, the reaction it has generated and how much powerful content you've created in such a short space of time. When I did my first writing series, I wrote 18,260 words in four weeks. The average non-fiction book is around 50,000 words. I couldn't believe how much I'd written in a month. But this is about more than quantity.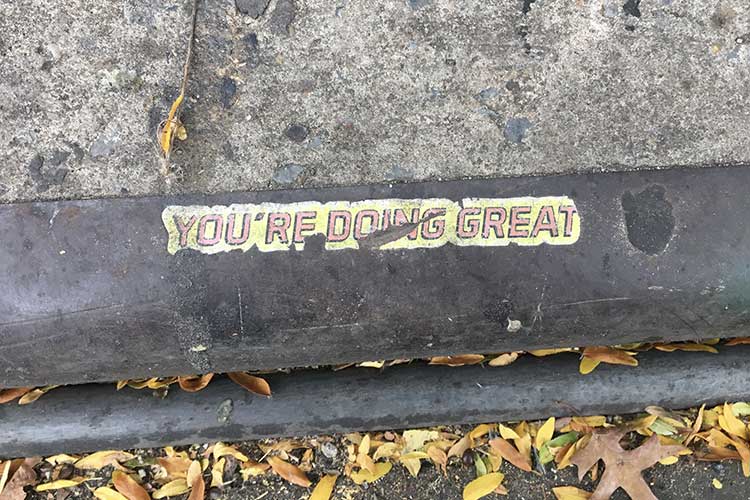 Lots of people tell you to write regular emails, blog posts and social media posts as an effective marketing strategy, but it's not about just writing anything and contributing to the deafening wall of noise that is the internet on any given day. It's about being able to say something that's true and relevant, and that only you can say. Something that matters to you. If you give yourself to the process you'll walk away from the Writing Challenge with a body of work that reflects who you are and that moves people.
How Much Time Should You Spend Writing Each Day?
It's possible to do the Writing Challenge in 30 or 40 minutes a day but I recommend scheduling an hour a day for writing. Do what you need to do to find that hour; it will be the most valuable hour of your day. Get up an hour earlier each day or finish your regular work day an hour earlier and use the final hour of the day for writing. That's how I did my first writing series. I'd let my ideas percolate through the day and then spend the final hour of the day writing. I'm a night owl so sometimes I stayed up an hour later to write if I needed to. Here's what I've learned: when you make the commitment to yourself, to me and to the rest of the group, you'll find the time.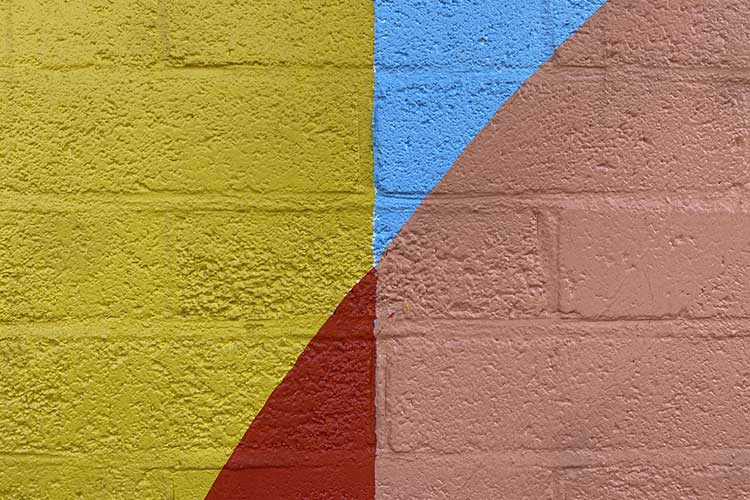 It's worth remembering that writing is not something you have to do sitting behind a desk either. For some people writing while on the move is the way their brain works best. Writing and exercise go very well together. I've been known to go for a run or a walk, let the 'writing' flow in my head and then pause when I need to quickly type the words that are spilling forth. So if you've got a regular exercise routine or a daily walk ritual then that's a perfect time to write.
Years of Progress in Weeks
If you want to get your ideas out there this year, if you want to grow your audience and put yourself into your work, if you want to create a bank of effective and meaningful writing to use in your marketing, then I'd love to have you join me for the four-week Writing Challenge starting on 4th February 2022.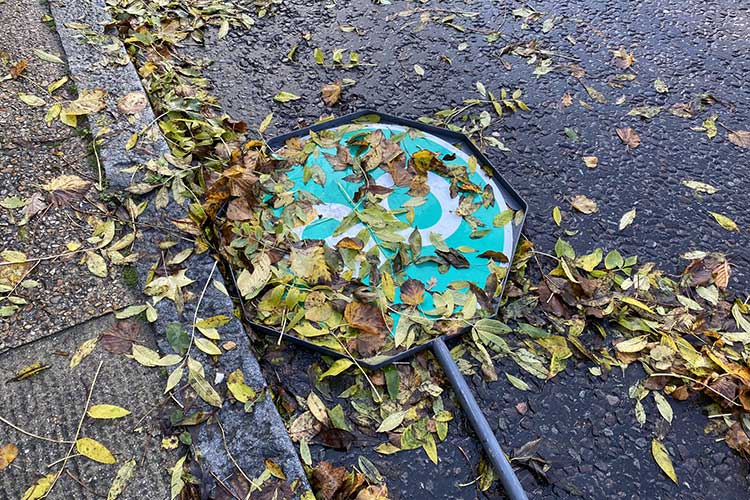 Most challenge participants will write more meaningful, quality copy in this four weeks than they did in all of last year. My guess is you have years of experience, knowledge and wisdom but much of it is still locked inside your head because you haven't had the time, opportunity or focus to get it out to the world. This is your chance to do that. When you commit to spending four weeks putting it out into the world you experience all of those years of effort finally coming to fruition. The momentum you'll gain from the writing challenge may very well carry you through the rest of the year.
The Writing Challenge begins on Friday 4th February 2022. Register now.
Bonus: Annual Membership of the Be Yourself Community
When you register for the Writing Challenge you'll also get an annual membership to the Be Yourself Community (normally $229 or £175+VAT). Your membership includes:
Access to a Private Facebook group: Get direct access to me and other community members who are out putting their real self into their business and marketing. We'll support each other as we strive to make an impact on the world around us.
Regular AMA (Ask Me Anything): Ask me anything you want and I'll answer live in the Facebook group. We'll have real discussions about what really matters when it comes to business and what it takes to get paid for who you really are.
Worldwide Network: You'll meet members from near and far who are also committed to conducting their business and marketing as a real human being and telling a story that's worthy of who they are.
Be First To Hear About Upcoming Events: You'll be first to know about any upcoming online and offline events and programs we have. You'll have first access to any limited events we do.
The Writing Challenge begins on Friday 4th February 2022. Register now.
What People Are Saying About The Writing Challenge:
I appreciated the Be Yourself Writing Challenge for several reasons. I appreciated being in the community that Megan has established. I think a good name for it would be "The Cocoon". It's a safe place to wrap around yourself; a place where reflection and growth can occur. In this environment the daily prompts were skillful in helping me dive deeper into my past experiences. Unarticulated thoughts that had been floating around my head began to crystalize.

Stephen Harris
The reward for the modest investment and commitment has been to provide me with insights that have allowed me to start communicating with my audience on a level I couldn't have achieved before the challenge. I'd heard about the theory and understood it, but I hadn't committed to actually doing it, the challenge and the group provided me with the drive, the forum to deliver it too, and the feedback and encouragement I needed.

Lewis Bacon
I found the use of prompts really inspiring. Each morning I looked at the new prompt and sometimes my heart sank! But however impossible it seemed, I found inspiration would strike, usually in the afternoons when I went for a walk. I found this a powerful approach that challenged my creativity.

Chris Sissons
What People Are Saying About Megan's Work:
Megan is an incredibly gifted person who knows what makes human beings tick. She "got" me and my ideal customers. More than a marketing expert, Megan is an artist.

Christopher West

Founder and President

The Cor Project

Pennsylvania, USA
Megan's work and insight not only help me clarify my message but also helped me understand the fundamentals I needed to know about marketing. She will help you get clear about yourself, your strengths and how to reach your people.

Shannon Post

Career Coach

SPostSolutions
Megan is the Brené Brown of marketing.

Perry Marshall

Author of 80/20 Sales and Marketing
Since working with Megan I've really noticed that my business is now consistently thriving... I've got clients on demand basically. I no longer have to worry about where my clients are coming from.

Michael Arnold

Acupuncture In London