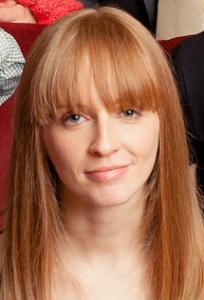 So much of making your marketing and your business work is about reading between the lines of all the advice you get.
I'm sure you realise by now that there is something more to this whole game than just tactics and strategy. There is a squishier, more ethereal layer that is much more difficult to get a grip on… but that's the bit that makes all the difference. It's the missing piece of the puzzle for so many people.
It's the difference between the business you have and the business you deserve.
The difference between your small self and your true self.
The difference between who you show up as in the world most days and who you are in your finest moments.
Most people don't talk about it, because it is nuanced and hard to quantify. And to explain it properly requires a considerable degree of self-disclosure.
For reasons that will become apparent during the course of the next 30 days, I have decided to bear the discomfort of this self-disclosure and make this missing piece of the puzzle visible to you.
I am going to send an email a day for 30 days. In this email series you'll learn about the subtle shift in my business – and myself – that is responsible for my sales in the last 3 months being almost triple that of the same period last year.
– If you have a lot of knowledge and experience in your line of work and things still seem to be more difficult than they ought to be, this email series is for you.
– If you have bags of marketing knowledge but that hasn't translated into more take-home income and the autonomy you desire, this email series is for you.
– If you spend most of your day with a tension in your gut, or you have ever felt a distant sense of dread without really knowing why, this email series is for you.
Enter your details below to get on the email list:
30 Days of Self Disclosure
The 30 Days of Self Disclosure Email Series is really a confessional where I unravel what has enabled my rapid business growth – and failures – in the past 18 months.
What Others Are Saying…
John Brudenell-Leech says:

"I remember when I first heard Megan speak, at an event this year. She made a comment on life and business, and my colleague and I looked at each other in one of those "whoa, that's pretty profound" moments.

In one message, Megan gives us a hint of her age. She has a wisdom beyond her years. This email series is the sort you want to file away, collate and keep with the 20% of your favourite books in your library. I'd recommend anyone to sign up."
Katrina Smith, Director of Hair Organics Nottinghill says:

"I have really enjoyed your email series and can't wait for the next one to pop into my inbox each morning. I have had a shock a number of times now as some of the content is like a mirror of my own life, thoughts and insecurities. All the better in that those thoughts have finally been put into words.

The best part is the insights you provide and the advice on action to take to overcome your fears. I have been putting this into practice in both my business and personal life and starting to see some amazing results already. I can't thank you enough for sharing."
Ben Rousseau says:

"I'm reading this from Shanghai China, having whinged about all the things I want to change about my business and as you say nothing helps but just ploughing on with them. The few things my gut feeling tells me to do have generated 3 new great projects I'm working late on.

I lay with wide eyes at 3am this morning shattered but with an active mind, I got up and ploughed through a load of creative tasks. I've found myself again, and now my confidence is returning and I'm actually starting to feel powerful again, getting on with a few changes just turns into a whole much more positive outlook.

I relate to most of the emails in some way and it just tells me I'm right in what I'm doing and the things I'd sort of forgotten to be confident about doing. Keep up the good work!!"
Paul Lambert says:

"What has been particularly good about your emails is they highlight the constant interplay between private life and business life. You unearth some really fundamental, yet simple things, that might well make all the difference between success and mediocrity."
Michael Arnold, Founder of PregnantInSixMonths.com says:

"Reading Megan's emails has become one of the highlights of my day. No joke. Several times they've given me a huge new insight into my business and my life.

In this email series Megan talks about things that few others dare to mention. The real stuff that goes on behind closed doors. The gritty reality behind the rose tinted world everyone else wants to paint. She very skilfully draws on her own experiences (both easy and challenging) to illuminate things like: What does success really mean? and what does it take to be successful, not just in business but in all areas of your life?

But beware, these emails aren't for the faint hearted. If you'd prefer to stay in your bubble and stick your fingers in your ears, do not read them. You might hear some uncomfortable truths."
Rob Wiltzen says:

"Megan, as most are, I am subscribed to countless lists that all sounded good at one time or another. My morning email is intimidating and very little is sent specifically to me. Some seem impossible to unsubscribe from and the easiest thing is to kill them all before opening.

I've been making sure that I have read your few minutes of truth every morning though. It's digestible, it's true, it's insightful and I know that because it feels more like a confirmation than a revelation that it's really all about attitude. These are nuggets that speak directly to the challenges that you face in going on your own out there. Thank you"
Susan Gault says:

"Megan's emails surprisingly often tap into something I'm experiencing in starting up my business and provide just the inspiration I need. They're always thought-provoking and entertaining – a great way to start the day."
Louis Bourgarel says:

"Megan, thank you for this "self disclosure" series. The conclusion of each of your mail is much more powerful because you explain how it relates to real life – your real life. Also, by doing that 30-Day self disclosure, I think you vividly show how self disclosure, however fearful it may be, can lead to personal and professional success. You show the route to your readers!"
Scott Dennison of ScottADennison.com says:

"What you're doing is showing, in a simple, transparent and easy to replicate way – how to achieve the foundation of all success in business: people do business with people that they know, like and trust.

I have no doubt that already you've attracted new business and will continue to do so from those who experience your 30 day series, because in it I get to know you, like you and begin to feel like I can trust you. Well done."
Martin Bailey says:

"Megan has some interesting and useful insights on life, business and marketing, and the ability to communicate it in such a way that it's easy to take her 'lessons' on board. I'm always looking forward to the next email, and wish there were more than 30!!"
Graham White says:

"Megan I have genuinely enjoyed receiving your emails; they have given me a new outlook on life; there are a lot of unspoken lessons in what you are saying and describing. All in all they are very interesting and stimulating to an open mind.

If the above is not enough of a reason for someone to want to find out more about what you are saying, all I can say is, their mind is not engaged in the right place."
Robert Cartoon says:

"Megan, what I enjoy about your series of emails is your openness and honesty with your feelings. You talk about what has worked and just as importantly what has not worked for you. However what has not worked has not stopped you getting on with your life and your business.

I can also relate to many of your emails like today… Waiting For A Bus That Will Never Come… the amount of times over the years I have waited for the "right" time/sales letter/email/business opportunity to come along and I am sad to say they do not come.

The "magic pill" is not coming along the track so people should just get on with their lives and Get Stuff Done."
Andy Andrews says:

"Megan speaks powerful truths – ones you're usually afraid to admit to even yourself. That's what makes them so inspiring."
30 Days of Self Disclosure
The 30 Days of Self Disclosure Email Series is really a confessional where I unravel what has enabled my rapid business growth – and failures – in the past 18 months.